The NYO adventure is about teenagers from across the UK, representing regions and different backgrounds, making music together.
It's about community spirit, seeing the best in each other and wanting the best for each other. Everyone contributes to a safe, happy and optimistic community.
Our pastoral Support Team and world class tutors encourage musicians with their expertise and knowledge. When musicians engage in a workshop, rehearse together, create music or perform they have the generous support and trust of the whole NYO community.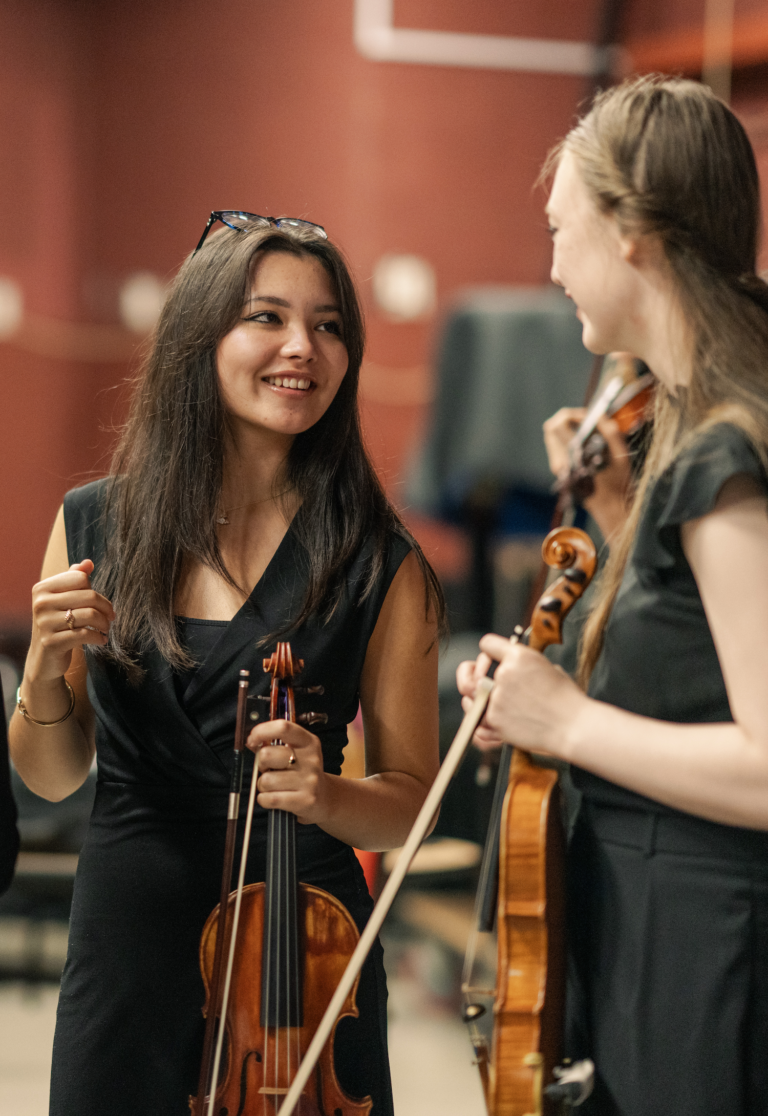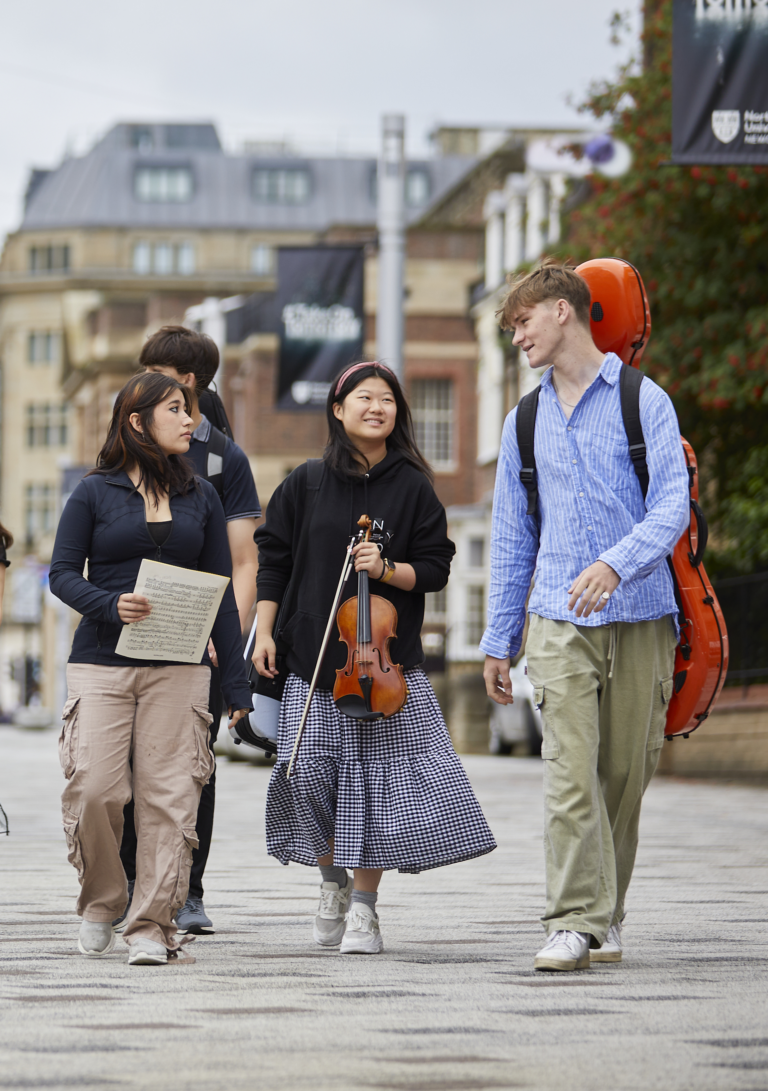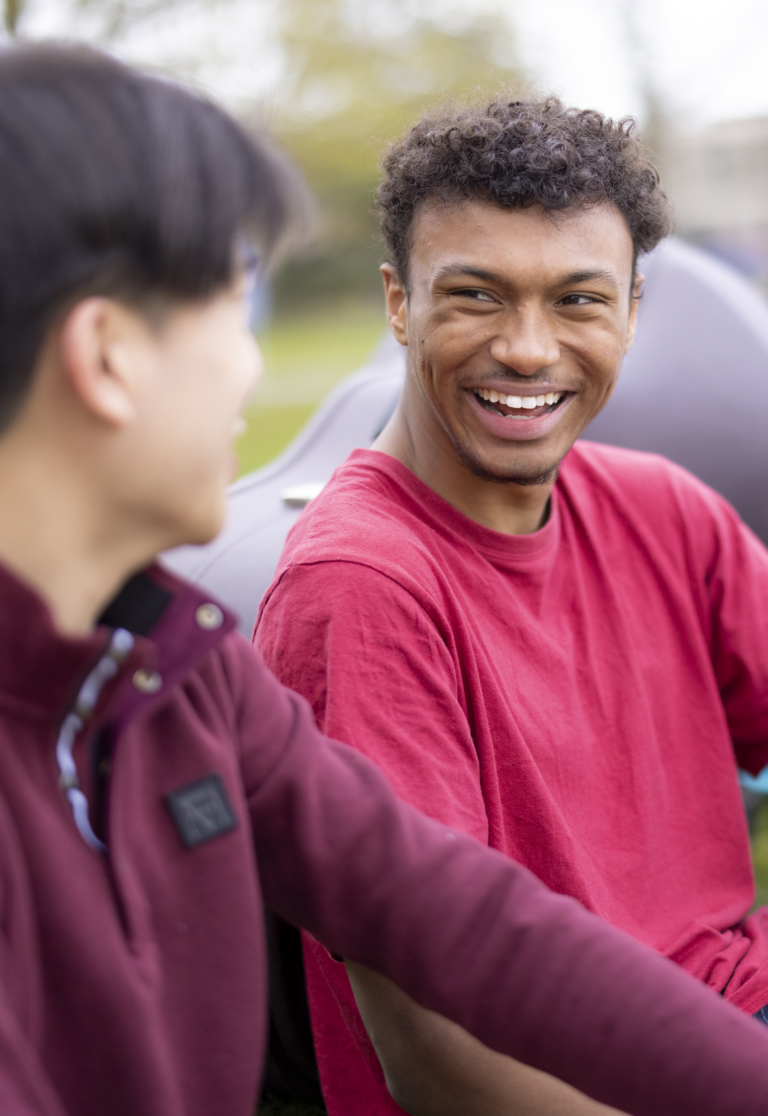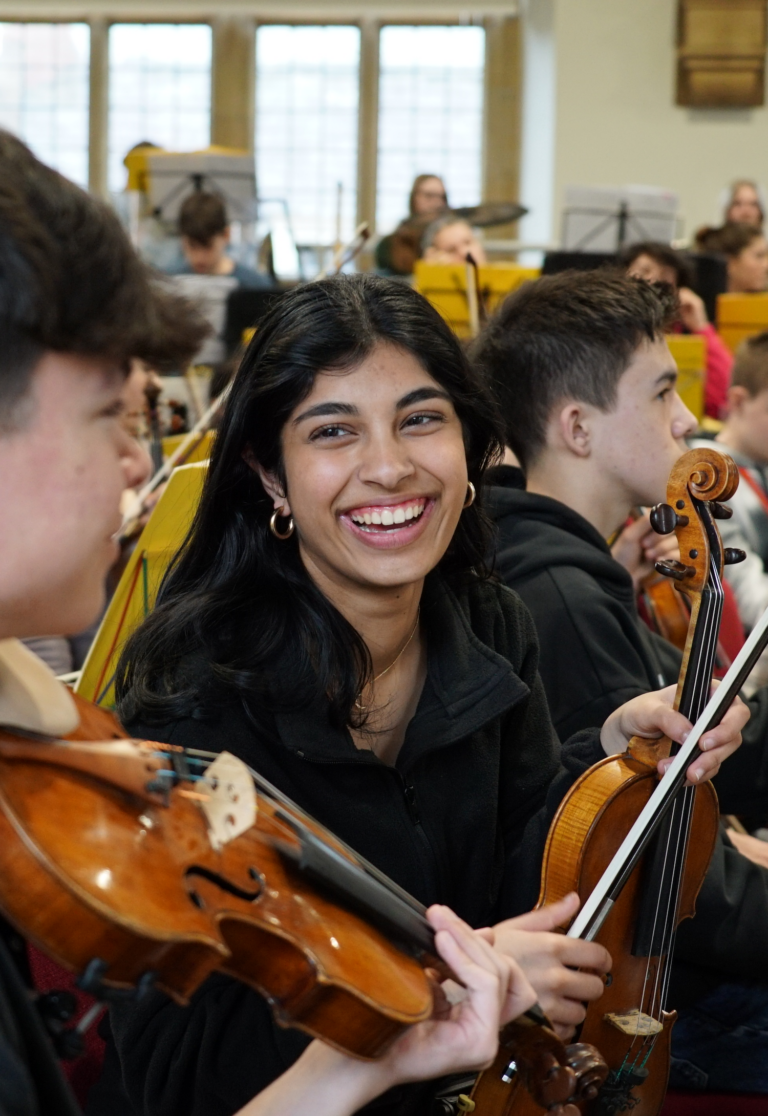 The adventure is about taking on exceptional musical challenges, sharing a common purpose and working for collective success.
It's about getting behind the greatest orchestral music of all time, from masterworks to the most cutting-edge new voices, and seeking energy and excitement in musical performance. It's about trying things out, making music in new ways, and pioneering new presentation of music. And it's about finding new destinations – new locations, new audiences, and mediums.
We all know that music education is not equally available to all young people across the UK. Our musicians take action to do something about this, taking music and experiences to other young people in concert halls, primary and secondary schools and youth centres.
On the adventure musicians discover they are powerful role models, who can encourage other young people's musical curiosity and aspirations, and foster understanding, and wellbeing through music.
The adventure is fuelled by what matters to teenage musicians – the music they make, and the causes they back through the power of orchestral music.
They raise their voices to advocate for young people and their musical opportunities.
When you play, it takes you away from difficulties in life
the experience of NYO over the past three years has been life changing for me. I always come back energised from any NYO course, with a renewed sense of purpose and self confidence.
I've never been part of NYO before and I had a really great time [on the Spring residency], especially meeting young musicians from around the country.
It has helped me to take on a leadership role and have more confidence in myself.
Being able to learn from other people your age is so important
We're one big community. It's important to share, teach and learn things from each other, whether that's by talking or playing music.
NYO has given me a confidence that I never thought I could have. I feel accepted and listened to and so enjoy being part of a big bass section.
Some of my most memorable experiences in music come from playing with other musicians.
Stories from our musicians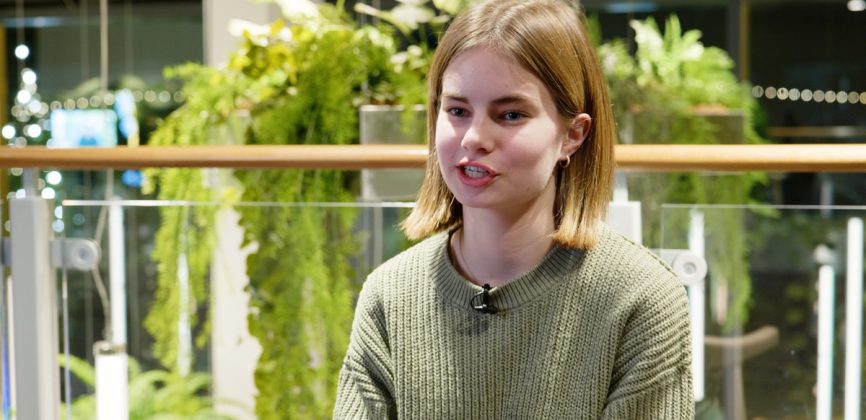 I can be a different person in music because I feel a lot more comfortable.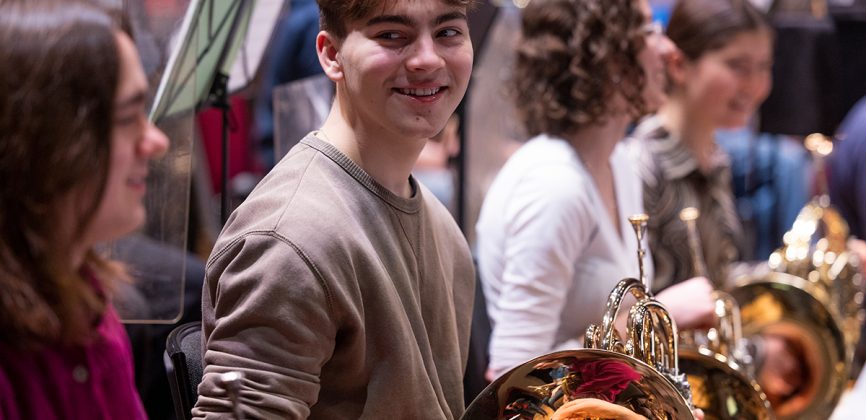 It is so great to share different knowledge and ideas with fellow musicians.