Start your musical journey with NYO Inspire
NYO Inspire is a musical adventure for teenagers who want music to be a bigger part of their lives but face barriers and lack of opportunity to progress.
Joining NYO Inspire opens up new ideas, new friends, new places to visit, new music and new goals in a friendly community of hundreds of teenagers.
NYO Inspire is completely FREE. There are no auditions.  We also offer bursaries for travel.
NYO Inspire is open to musicians aged 13-18 years playing orchestral instruments.
NYO Inspire is designed to support equity in music education and unlock potential. This programme is for teenagers with determination, potential and passion for music, playing at a level equivalent to Grade 6 (and above), but with no need for formal exams.
We prioritise those with the greatest need for a place, focusing on teenagers who are facing barriers or a lack of opportunity in their music education, who attend a state school/are home-schooled, and those who come from Black, Asian and ethnically diverse backgrounds under-represented in orchestral music from any educational context.
Each musician's experience at NYO Inspire will be different as we tailor it to your musical needs and development.  
If you're not eligible? Sign up for an NYO Open event to experience high quality music making opportunities with other young people, grade 3 to 8+. We have some creative opportunities for all instruments too. You'll find details on the events page.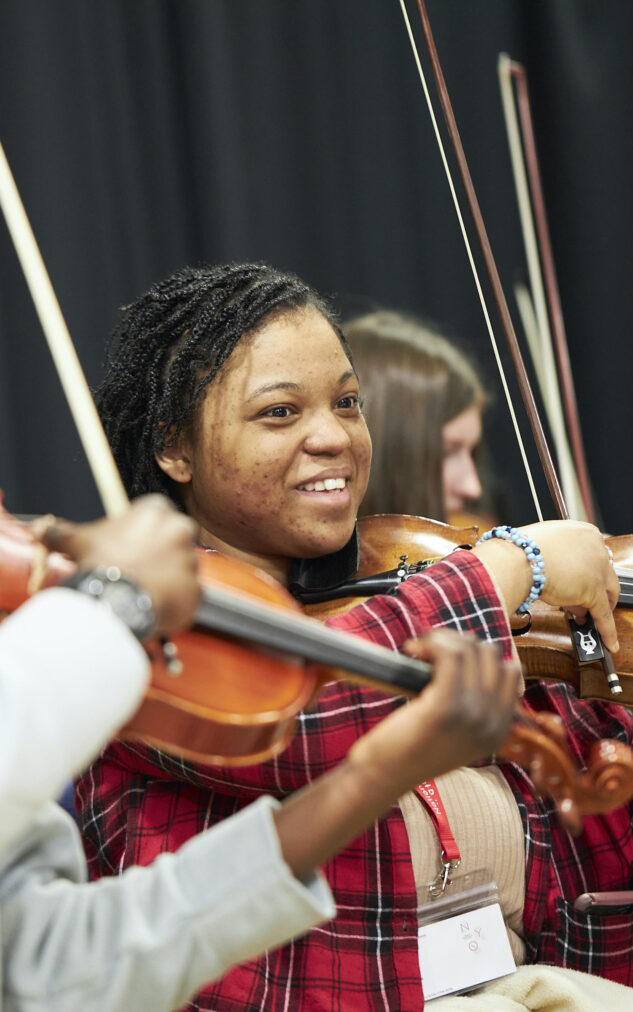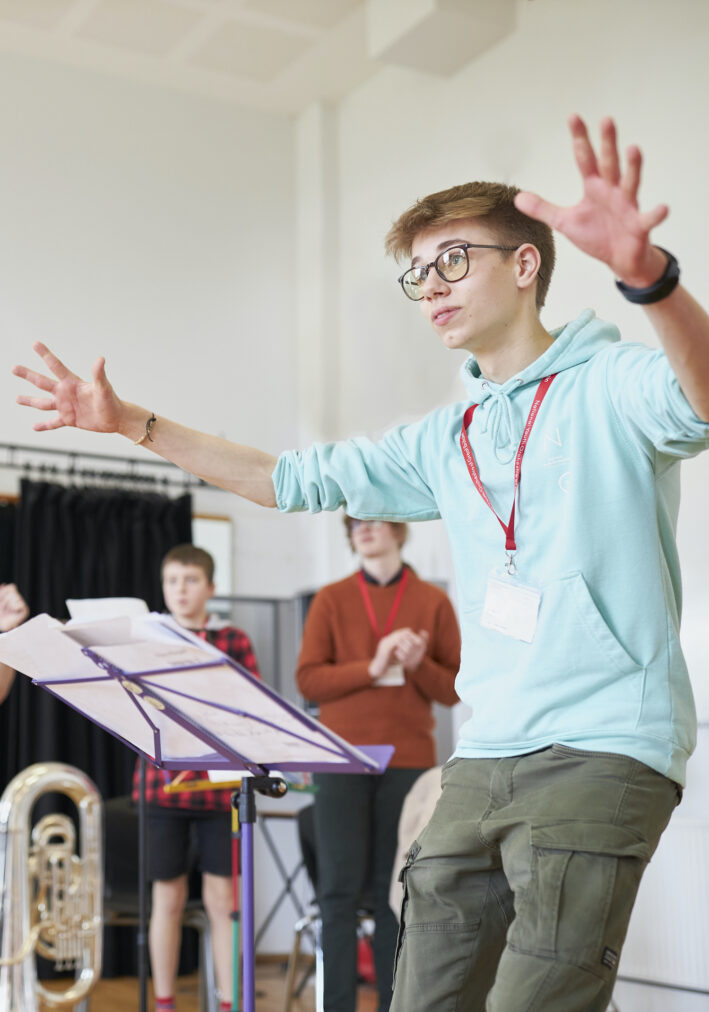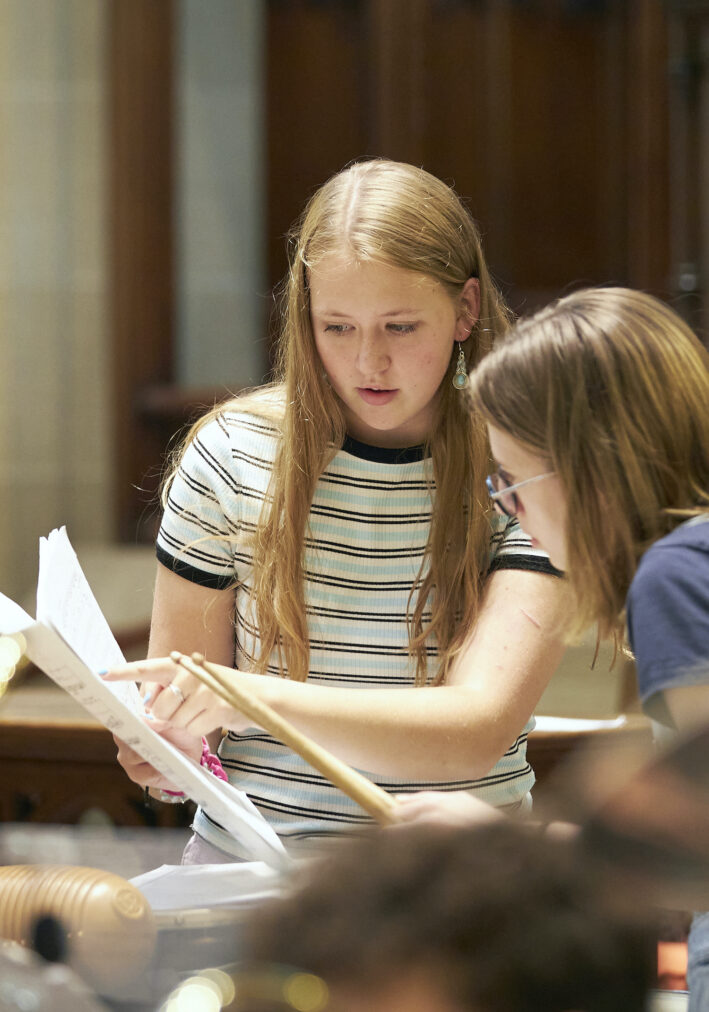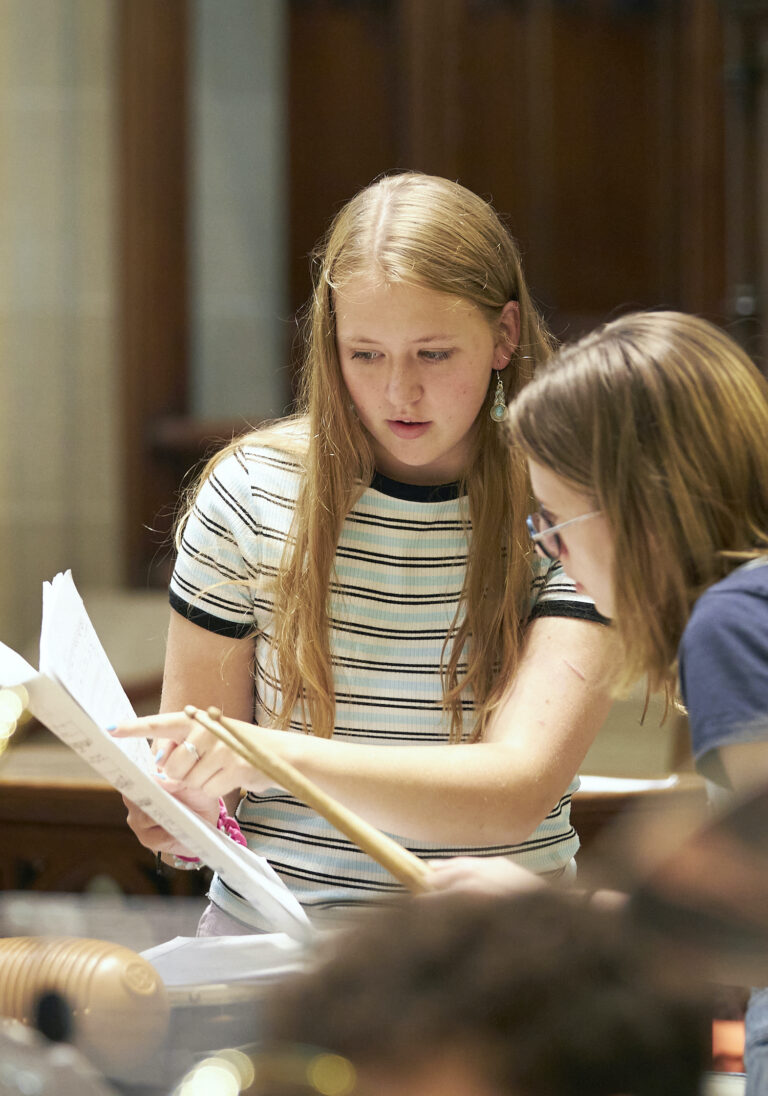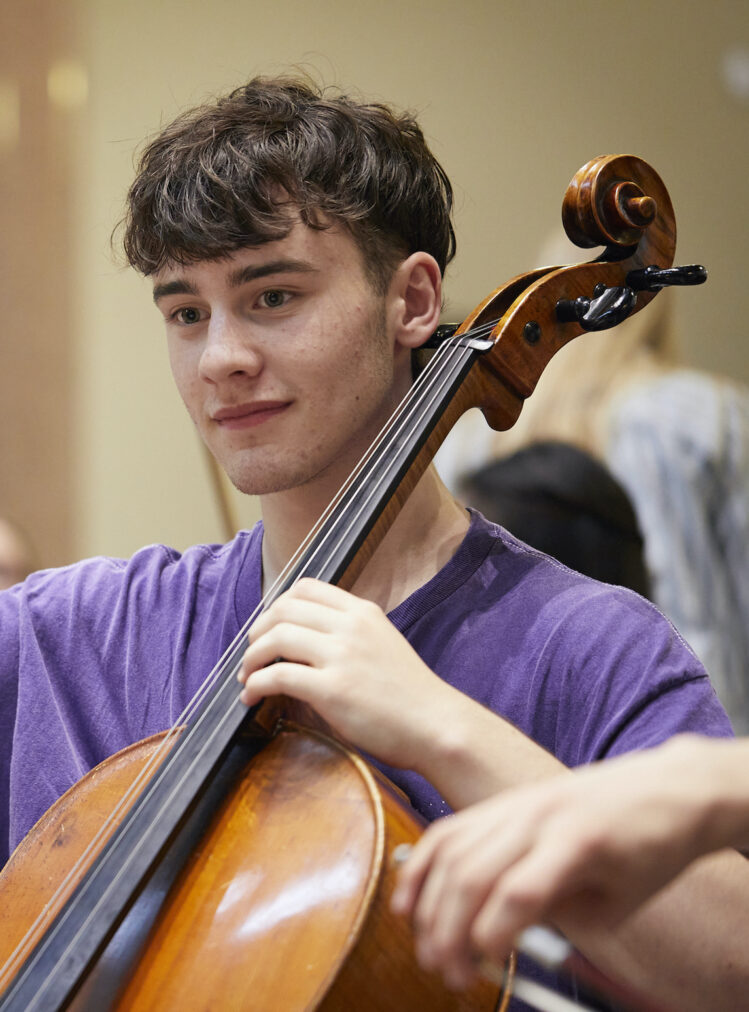 You'll be inspired by the passion, creativity and skills of other young musicians, coached by incredible tutors and play extraordinary music together. You'll accelerate your musicianship and open up your future.
A year in NYO Inspire could involve:
NYO Unite
An epic day of music making uniting musicians from the whole NYO community, including the Orchestra and NYO Inspire.
Inspire Ensembles
Three-day residencies in orchestral family groups: strings, woodwind, brass and percussion. And creative ensembles for non-orchestral instruments!
Inspire Orchestra
Ten days of full orchestra activity including workshops, rehearsals and performances to teenage audiences.
Events include:
Inspire Instrument Days, chances to attend NYO residencies, Free for Teens tickets, digital & NYO community meet ups.
You can sign up for NYO Inspire at any point during the year. But if you sign up before September each year, you'll have access to a full year of opportunities.
To join, you just need to create an account on the Musicians' Portal and complete an application form to tell us why you need this opportunity. There are some questions that you may need your parent or carer to help you with.
If you are a music educator, talk to our friendly team about encouraging the motivated teenage musicians you know to join NYO Inspire. Or look at NYO Open to explore opportunities for everyone.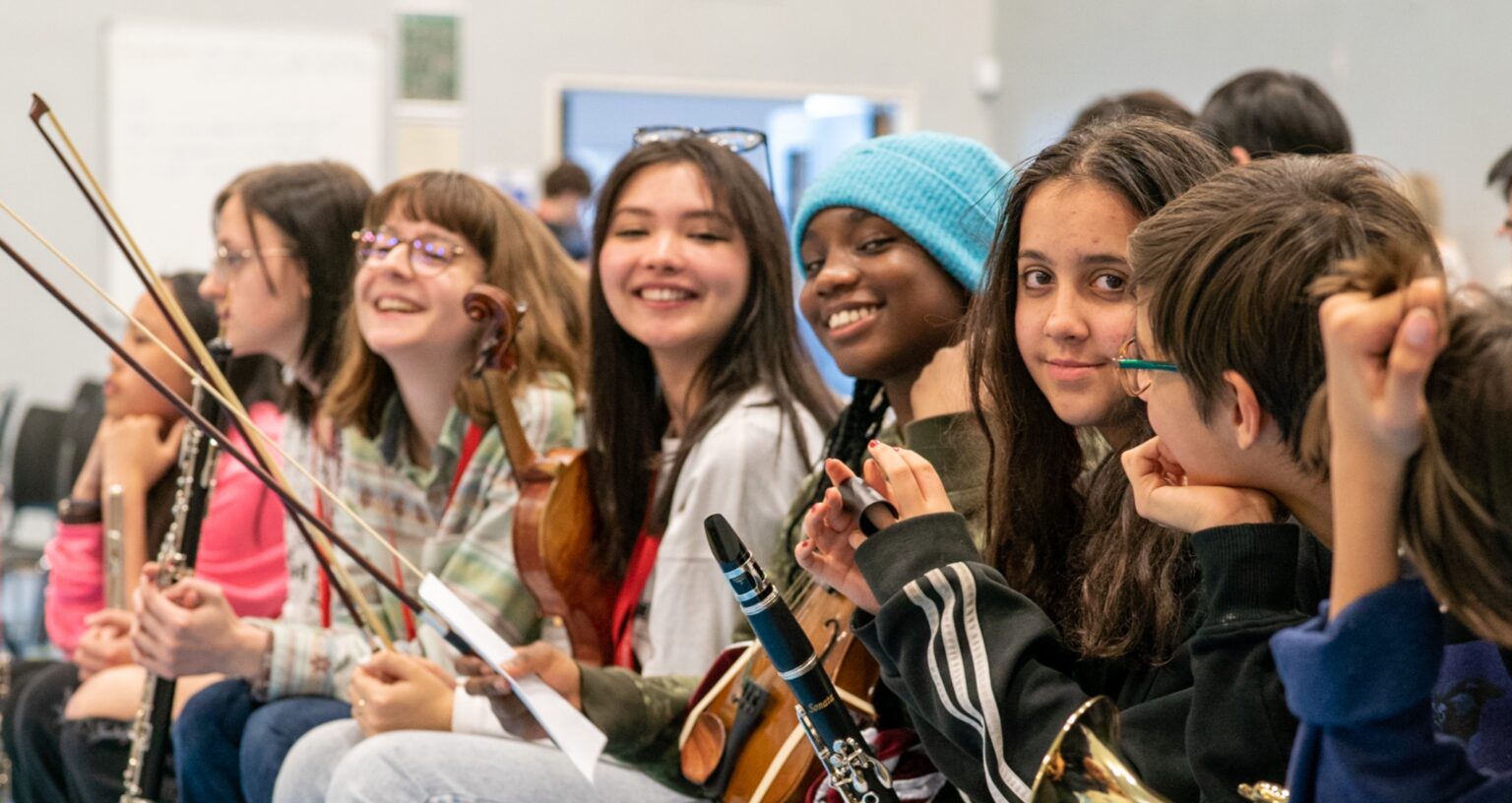 Frequently asked questions
Stories from Inspire musicians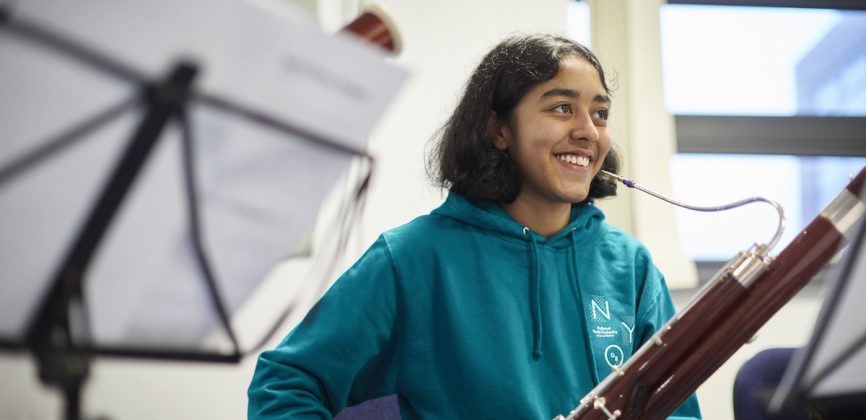 After lockdown I really valued music so much more because I realised what life was like without music.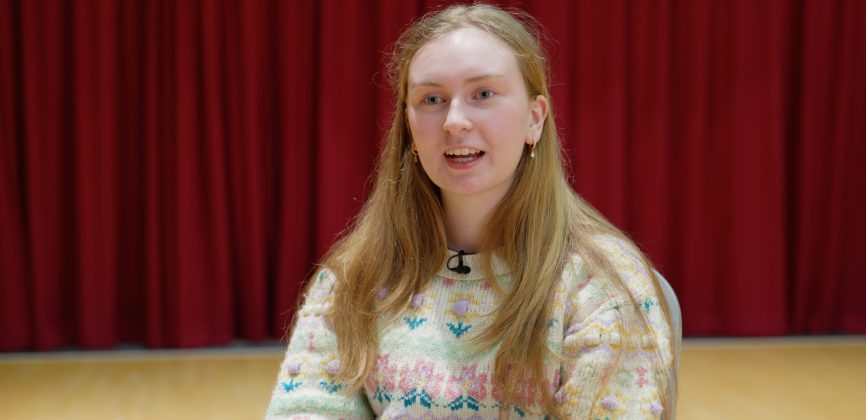 NYO Inspire offers a love of classical music that we don't get to experience elsewhere.