Last week, The National Youth Orchestra and conductor Carlos Miguel Prieto brought to life Hindemith's Symphonic Metamorphosis, Strauss' Four Last Songs, together with soprano Masabane Cecilia Rangwanasha, and Copland's Symphony No. 3.
And of course, no NYO concert would be complete without encores! The first half featured a heartwarming rendition of The Whole World in His Hands, especially arranged for NYO musicians to sing with Masabane Cecilia by Errollyn Wallen. The concerts culminated with both performers and the audience dancing to the infectious rhythms of Sing, Sing, Sing!
The National Youth Orchestra is grateful to the Cecil King Memorial Foundation for its generous support of the orchestra's appearance at the BBC Proms.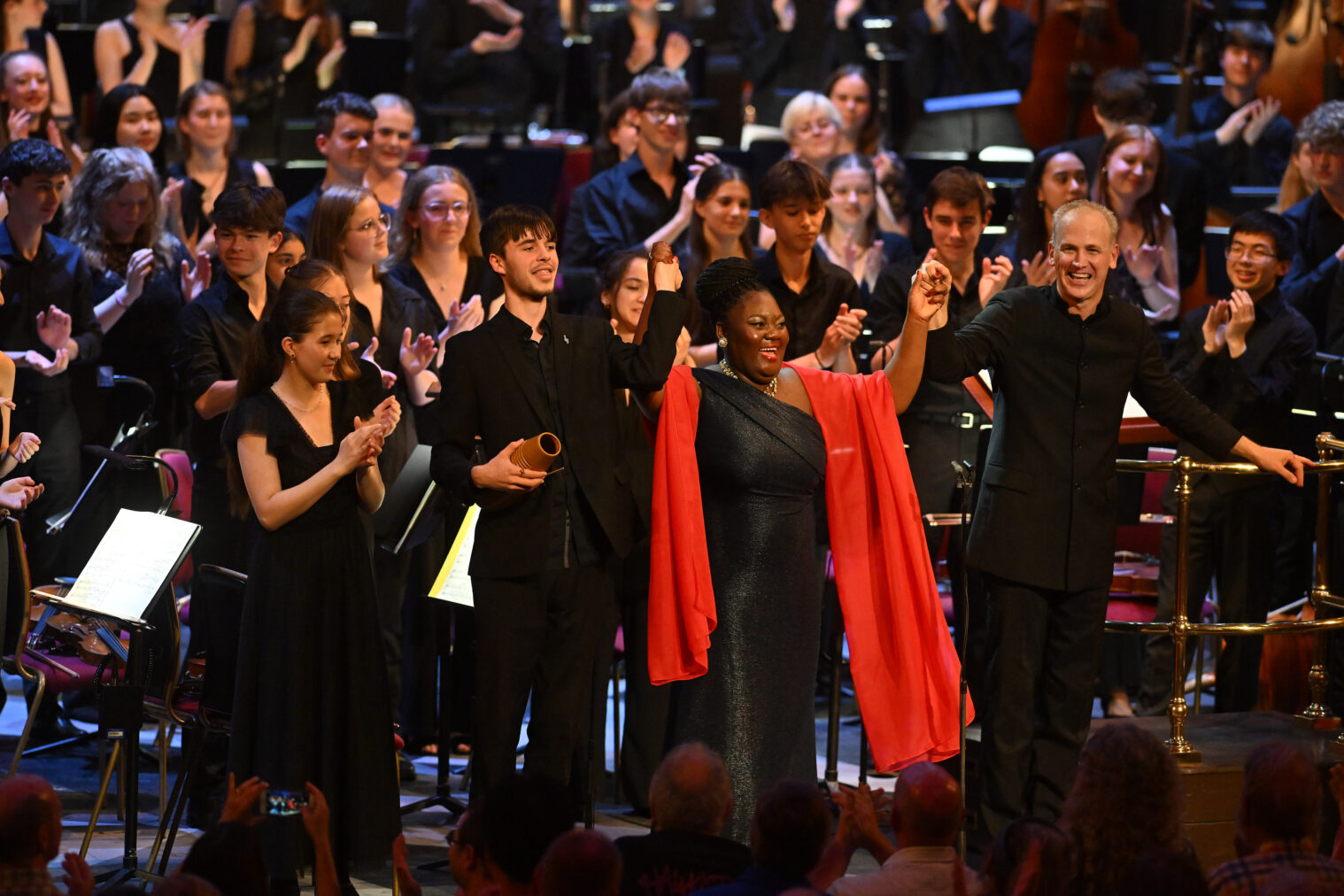 The strings swayed, the double basses twirled, the woodwind and brass soloists dazzled, the audience clapped and, yes, some of them even danced.
Fabulous Errollyn Wallen's arrangement of "The whole world in his hands" kept the eyes teary and the goosebumps going.
The orchestra took all this in their stride, serving precision, accuracy and a fierce sense of rhythmic drive and dynamic nuance.
Throughout the entire concert the whole ensemble played with swagger and confidence but I have to say the rhythm section stole the show with great work by the timpanists and those double basses.
It's always a pleasure to hear this orchestra, packed with the leading players of the future, and there was plenty of talent on display throughout the concert.
For those who couldn't attend in person or want to hear the concert again, we have great news! The BBC Proms performance will be broadcast on BBC Four on 20 August, and you can already listen to it on BBC Sounds.
Whilst NYO was on tour, NYO Play the City took music beyond the concert hall in each place, bringing it to unexpected locations including Birmingham New Street station and the iconic Natural History Museum in London. There, NYO Associates shared their own compositions, crafted during the summer residency. Together with NYO Inspire Days in all tour locations, this created a chance for hundreds of people to join our joyous celebration of being truly alive with music.
Be sure to connect with us on Instagram, Facebook and Twitter and subscribe to our newsletter for regular updates!
Photography © Mark Allan.