Help a teenager discover who they are through music
Having the chance to play extraordinary music with other teenagers can be life-altering. And not just musically.  
Young musicians across the UK face barriers to accessing the joy of orchestral music, whether this is a lack of musical opportunities in their school, limitations of where they live, or financial barriers.  
This February they have the opportunity of a lifetime – to take part in NYO Inspire for free!   
350 musicians from across the UK will have the chance to participate in an NYO Inspire Ensembles experience, where they will see what they are truly capable of. They will rise to challenges, form lifelong connections, and play with others who share their passion. 
Just £35 could give a teenager an hour's worth of musical adventure at NYO Inspire Ensembles. Playing and working with their peers at a level they've never experienced before.  
So many teenagers need this. It allows them to find their place in something shared and joyful, build confidence, spread joy and to develop crucial life skills.  
This winter, are you able to give this transformative opportunity to a young musician?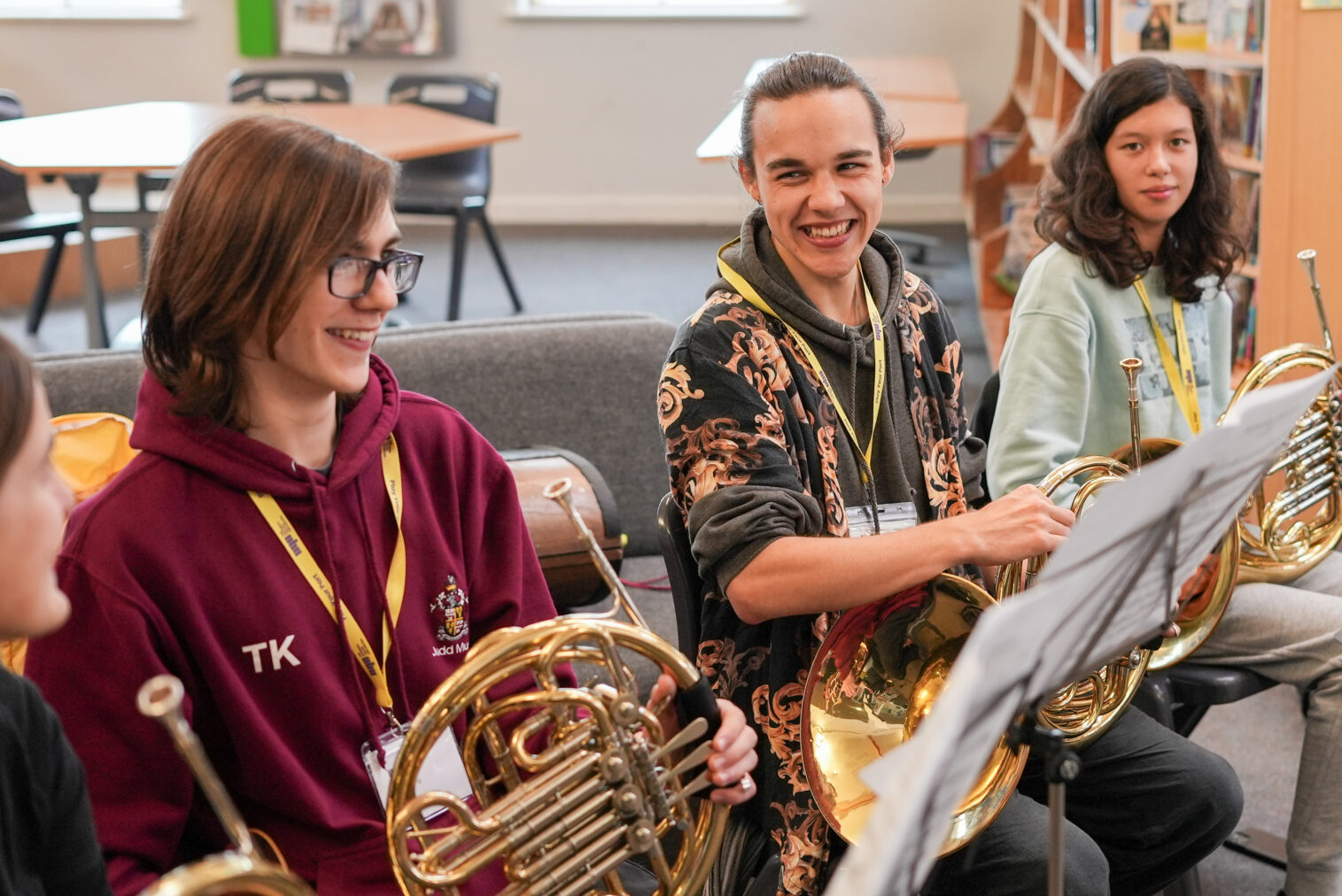 Being part of NYO is a dream come true for me. I want to inspire others to feel enthusiastic about working together to experience and share the joy of music and realise their true potential.
It's so amazing that I could be part of something so big due to somebody believing in what I could accomplish. All people brought together regardless of financial situations for their love of music - all because of your kindness. Thank you.
Invest in the future generation. Support teenage musicians to soar with a one-off donation to The National Youth Orchestra.

The National Youth Orchestra is registered with the Fundraising Regulator. We value the generous support of our donors and follow the standards set out in the Code of Fundraising Practice to ensure that our fundraising is legal, open, honest and respectful.